Flood Prevention: Eliminate Flooding and Sewer Backups
Installing a flood control system can be a real life saver by preventing the city sewer from backing up into your home and or business.
The worst floods occur when torrential rainfall strikes, filling the streets with water to over capacity and causing flooding problems from sewer backups.
Flood damage can wreak havoc on your building and personal property, destroying irreplaceable possessions.
Types of Flood Control Systems: Lift Station vs Overhead Sewer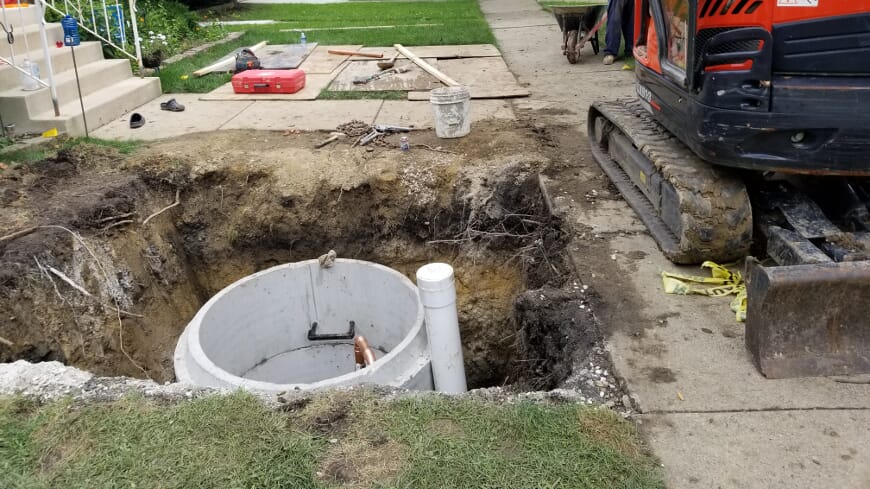 A Flood Control System is the most common way of preventing the city sewer from backing up and flooding your basement. Most systems are installed outside in the front yard.
Chicagoland Waterproofing installs a basin and lid for future access. Inside this basin, a pump and two check valves work to ensure that the flow of your sewer line is directed away from your home.
During heavy rain, when the pressure from the city sewer pushed sewage and water back towards your home, the check valves close stopping the flow.
The purpose of the pump in a flood control system is so when the valves stop the water from coming into the house (nothing in/nothing out) the overflow T that drains into the pit catches all the water and sewage that is coming out from the house and pumps it past the second check valve so you can still use any plumbing during the storm (laundry, bathroom, kitchen).